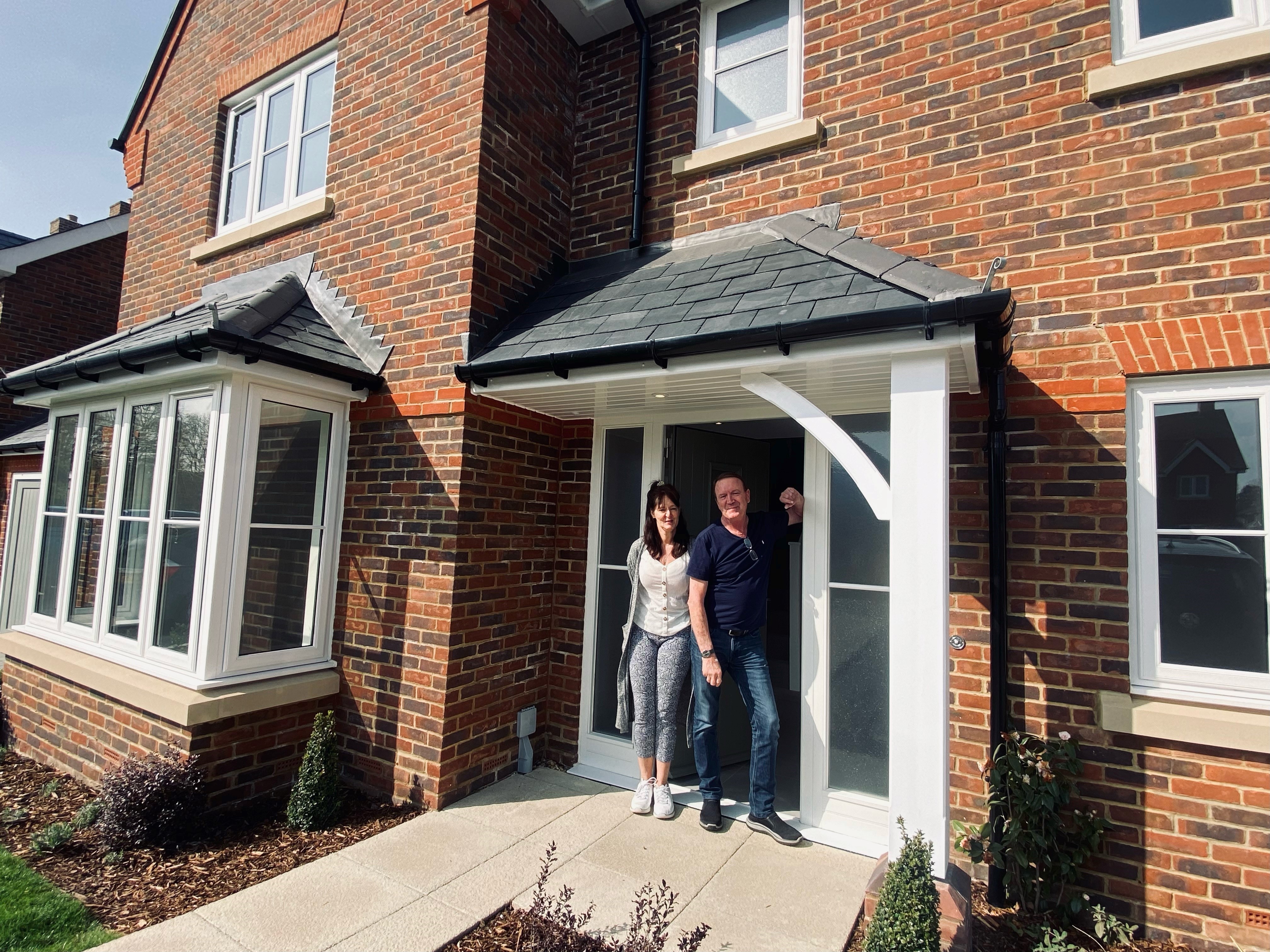 The first resident has moved into their new home at Tulipa in Chipperfield, the latest development from award-winning housebuilder, Oakford Homes.
Neil Rooney was planning to downsize but still wanted plenty of light & space with an open plan layout. Having lived in Chipperfield for several years already, he knew the area well and was keen to stay in the village.
"Chipperfield is such a lovely place to live, very friendly and quiet," said Neil, "so naturally I wanted to stay as near to the village as possible. I used to drive past Tulipa on my way to work each day so I kept an eye on progress."
Neil decided to get in touch with Oakford Homes to find out more about the development, even before the estate agents were appointed.
"I met up at Tulipa with one of the directors at Oakford Homes, Sebastian Kemp. Seb is a really nice guy, very straightforward, and we discussed the different homes they were constructing here. This particular house appealed to me because of its layout and position, with a big garden and a wide frontage."
Neil then googled Oakford Homes and checked out their reviews before placing his reservation while the property was still under construction.
"All the research indicated that Oakford Homes is a good company," said Neil. "Everything went smoothly, it was simple really. I know Oakford Homes worked hard to get this house finished for me as soon as possible as I was staying with friends having sold my previous house."
Neil and his partner Claire moved into the new home at Tulipa this Spring. Since then, they've been impressed with the quality of their new home and the level of specification included.
"The house has been very thoughtfully laid out," said Neil. "The living room, which has a large square bay window, leads into the kitchen/family/breakfast room, and has a separate door into the hallway. I wanted an open plan layout which is designed for a modern lifestyle - now we have a 31ft room which spans the full width of the house. As well as the kitchen with its central island, there's plenty of space for our three-piece suite as well as the dining table."
Tulipa features a range of 3, 4 and 5 bedroom homes located close to Chipperfield Common and within easy reach of local shops and the village hall. With just one property remaining since its launch in Spring, Tulipa has proved extremely popular. Chipperfield Village Store and Post Office also now lies within the development which was formerly a garden nursery.
"Everything was here from the day we moved in, including the flooring throughout the house," said Neil. "I had a checklist which I went through with Seb a few days beforehand. There was very little to note down other than a few minor things which are already being dealt with.
"They've also done a really nice job of the garden with proper quality topsoil under the turf. As a result, the garden is lush, it's so green. Another nice touch was the hamper we received from Oakford Homes when we moved in."
Before settling on his new home at Tulipa, Neil had looked at different properties in a wider area in his search for the perfect place. After a few false starts and other challenges with the chain on his previous property, he made the call to Oakford Homes. That's when things really began to fall into place.
"Everything happens for a reason," said Neil. "But it's all worked out perfectly, and I've ended up with exactly the home I wanted."