Coronavirus update: Following the recent Government guidelines, all of our sales offices and show homes are currently closed. We are still taking enquiries via telephone and email. We hope to open again soon when it is safe for our staff and customers. Thank you for your co-operation and understanding during this time.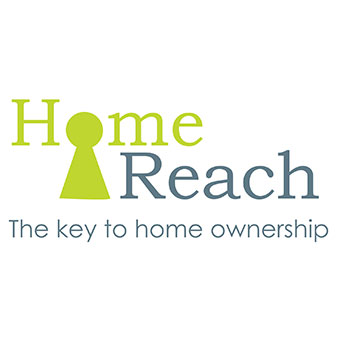 Oakford Homes is working in partnership with heylo to offer Home Reach, a part-buy-part-rent option on selected properties.
With Home Reach, you buy a share of your chosen home and pay a low monthly rent on the part you don't buy. You get to choose whether you buy a bigger share of a lower priced home or a smaller share of a more expensive one.
With the Oakford Homes partnership you can initially purchase upto 75% of your chosen home and heylo will become your landlord, granting you a 125-year lease. This means you will be able to live in your home as if you've bought it outright. You can buy more of your home in the future and stop paying rent on that part.
---
Launched in September 2014, heylo has created one of the largest home ownership programmes in the UK, offering a number of different routes to ensure owning your own home is accessible.
Oakford Homes are working in partnership with heylo to offer Home Reach, a part-buy-part-rent option on selected properties.
Home Reach is simply about helping you get on, climb up and stay on the property ladder.
Home Reach... A more affordable way to buy
Smaller deposit requirements and lower monthly payments make it easier to buy the home you've always wanted.
You decide how much of your home you would like to buy, with a share of up to 75% (on a small number of developments there is the opportunity to purchase a lower percentage).
You are able to purchase your share with either cash savings or by taking out a mortgage. If you are taking out a mortgage to finance your share, then you will typically need to allow for at least a 5% deposit. The larger your deposit, the lower your mortgage payments will be.
On the share you don't own, you will pay rent of 2.75% of the unsold value. This will be paid monthly by direct debit.
For example...
| Property Value | £150,000 | £200,000 | £250,000 | £300,000 | £350,000 |
| --- | --- | --- | --- | --- | --- |
| 50% Share Value | £75,000 | £100,000 | £125,000 | £150,000 | 175,000 |
| 10% Deposit | £7,500 | £10,000 | £12,500 | £15,000 | £17,000 |
| Mortgage(3.5% interest rate) | £67,500 | £90,000 | £112,500 | £135,000 | £157,000 |
| Monthly Mortgage Payments | £341 | £455 | £569 | £676 | £789 |
| Monthly Rent | £172 | £229 | £286 | £344 | £402 |
| Monthly Combined Cost | £513 | £684 | £855 | £1020 | £1190 |
| Indicative Income Requirement | £20,000 | £26,000 | £33,000 | £37,413 | £43,536 |
Source: heylo housing Jan 2018
Figures above are based on a 25 year repayment mortgage and a Home Reach lease with an initial rent of 2.75% on the unpurchased property value increasing by RPI + 0.5% each year. Your home may be repossessed if you do not keep up with payments on your mortgage or shared ownership lease. Additional service charges may be payable on properties with communal facilities or services. You will also need to consider the responsibilities and associated costs involved with owning a home (such as insurance and maintenance).
---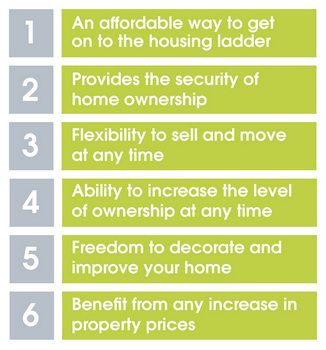 Who is eligible for Home Reach?
You are eligible to purchase a Home Reach property in England or Wales if:
Your household income does not exceed £80,000 per annum for homes outside of London
You have a deposit (at least 5% of the share value)
You are a first-time buyer or used to own a home, but cannot afford to buy outright now
The property will be your principle and only home
You have passed a financial assessment, demonstrating you are financially able to purchase the minimum share value and support the monthly costs
---
Buying a
Home Reach Property
Buying a Home Reach property is just like buying any other Oakford Home, and our sales team will assist and advise you every step of the way.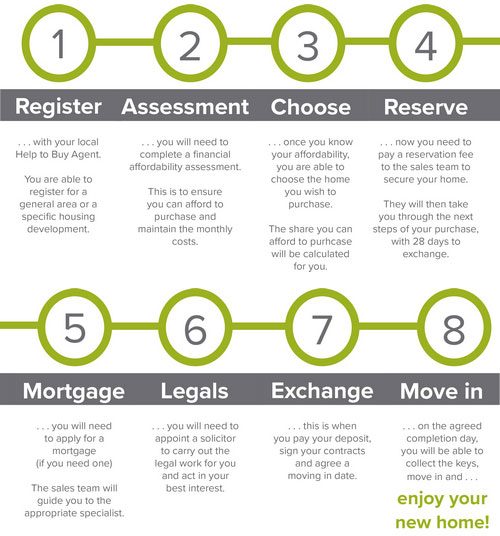 ---
Home Reach is a new build ownership solution brought to you by heylo housing group. The Home Reach part-buy-part-rent scheme cannot be used in conjunction with any other Oakford Homes purchase scheme, offer or promotion. Subject to affordability criteria as prescribed by the Homes and Communities Agency. Subject to individual mortgage lender qualification and affordability criteria. More information on eligibility and affordability of using Home Reach to purchase your home can be found at www.homereach.org.uk
YOUR HOME MAY BE REPOSSESSED IF YOU DO NOT KEEP UP PAYMENTS ON A MORTGAGE OR ANY OTHER DEBT SECURED ON IT